Whether Nepal or Construction Businessmen is responsible for inability of ADB Contract ?
बुधबार, १९ मङि्सर २०७५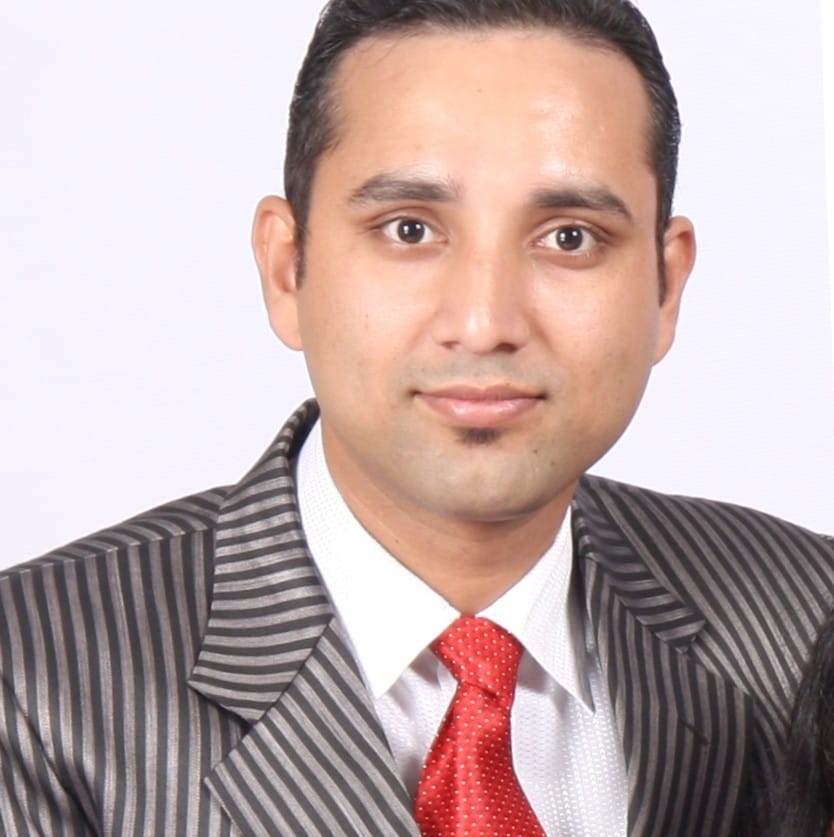 Whatever we have seen physical infrastructure nowadays like road, electricity, drinking water, building, hydropower, all are built by Nepalese construction businessmen. Most of highways have been also built by Nepal's construction company. In Nepal, construction business has ……years long history and Nepal construction businessmen have earned popularity outside Nepal like India and Bhutan on the basis of competition by taking contract of Public and Government association. Till now, Nepalese Construction Businessmen have built more than ………km road. While talking about weaknesses and company's bad demonstration, it all happens in every business and profession in each country. In the past, the constitution of Nepal has not clearly stated that what type of development policy should it adopt, however, state has increased skill of national construction businessmen. In today's world, even Nepal's construction businessmen are thinking to develop their efficiency to compete with world standard. When there is socialism oriented government in the country and constitution has felt to develop nation, Nepal's construction businessmen are deprived of taking part in the competition of normal nature construction work in practice.
Nepal has good relationship with development partner ADB and it has built hundreds of physical structures with its partnership. ADB has always increased Nepal's capacity and provided support in development works. But at present situation, there creates situation where Nepal's construction businessmen could not compete with construction work funded by ADB which is very stunning. As a burning example, we can take contract of 87 km road to be built 4 lane road from 2 lane under Kanchanpur Kamala Road Section of Road Department Project Directorate ADB debt no. 52097-001 under Ministry of Physical Infrastructure and Transport.
It does not mean to go beyond existing Public Buying Act and provision of law regarding contract to build infrastructure with the assistance of ADB loan. ADB Bidding document has been prepared by Nepal government on the basis of buying measure. On the one hand, ADB has written in its tender document that Nepal along with 67 countries can participate in its tender process and on the other hand on capcity sector while demanding tender it has included the clause of financial capacity which Nepalese Construction Businessmen could not achieve till this date which clearly means to forbid Nepalese Construction Businessmen. It does not mean to be foreign to construct work and only non-Nepalese person can take part in the construction. Such kind of agreement should not be made between Nepal government and ADB. Government should not make any kind of loan agreement which is against constitution, prevailing law, national welfare and national self respect.
While implementing rights of agreement obtained by government under constitution and law, constitution can not adopt rights obtained by citizen or bodies so as to restrict their rights. Government should not make any project or working procedure against preamble of constitution, fundamental rights of citizens, directive principle of state, policy and responsibily. While making such policies, state should consult with stakeholders and make transparent accordingly. While taking decisions on these types of public welfare subject, participation of stakeholders is necessary. It would be good if work and procedures of government and their bodies is responsible and transparent as per mentioned in preamble of constitution as "Socialism based on democratic norms". It is a serious social crime to put outside Nepalese Construction Businessmen in the development works based on loan taken by government which Nepalese people have to pay. It ends guarantee of transparency and people's participation in development works which is conducted through the foreign investment. Road section is major working area of Construction Businessmen in Nepal. The department should know whether or not there is Construction Businessmen who can fulfill their condition in Nepal. We can not doubt that international aid agency like ADB make policies without carrying out necessary investigation on that subject matter. It is discouraging and dominating tendency of ADB to put Nepalese construction businessmen outside from competition by making conditions with bad intention.
ADB has not put such condition prior this tender process. There is not seen any kind of appropriateness to put such kind of condition in this tender. Article of the constitution 51 (cha) has provisioned the policy of development in which it is aimed to adopt the policy of "To increase local participation in the process of development work." It does not fulfill development policy envisioned by constitution by making qualification criteria in which foreign company is only suitable for the tender.
Considering development of technical capacity of Nepalese Construction Businessmen, technology transfer, participation of national company in mobilization of local resource and means, making of national capital and its mobilization along with different national welfare affairs, it should be made bid inclusive so that Nepali Construciton Businessmen can participate. But calling bid by putting unnecessary qualification criteria against Nepali Construction Businessmen welfare, it becomes clear that their main intention is to boost the interest of foreign construction businessmen. If policy of inviting Nepalese construction businessmen in such project is adopted, constitutional objective of participating local people in the country will be fulfilled. Consequently, Nepalese construction businessmen's capacity, skill and ability shall be increased and Nepalese businessmen can work in such large project not only in Nepal but in foreign countries. Likewise, we should not depend upon foreign company and skill man power and technology can be availed in Nepal which contributes in country's economic and infrastructure development. That situation is a proud moment for us. ADB's intention of providing contract to foreign construction businessmen and put qualification criteria accordingly and make deprived of Nepalese construction company of opportunity of contributing infrastructure development is against promotion and development of country and construction businessmen. Anyone can understand easily that such kinds of condition is created by vested interest of some employees of providing loan by mentioning buying measures of ADB.
While talking about capacity of Nepali businessmen, in the ongoing project of "Dharan Chatara Gaighat Katari Sindhuli Hetauda Road Project" Nepalese construction businessmen are working in financial partnership with foreign companies speedily. Such types of encouragement and assistance for the development and promotion of Nepalese construction businessmen from aid agency is today's need. But in this project with the financial assistance of ADB, governmet has put unnecessary capacity measures so as to put outside Nepalese construction businessmen which makes it clear that government has adopted two way policies in the same nature of work. It is against equality and rule of law envisioned by the constitution.
ADB has called bid to build Narayanghat-Butwal road in such a way that no national company could be selected. Foreign companies have lack of knowledge about Nepal's situation, reality, availability of resource and means and different rules and regulations. As a result, financial proposal will be submitted in more rate and state has to bear financial burden, and after the completion of project foreign company will take its profit to its country and our country has engulfed into debt. Likewise, foreign companies have to face difficulty to mobilize local resource and means and due to lack of knowledge of rules and regulations, it takes much time to complete the project. There is tendency of unnecessary claim and compensation by foreign companies showing different reasons of not able to complete the project. Melamchi water project, Tribhuvan International Airport, Hulaki Highway are such examples. It is today's necessity to involve national company in such projects to avoid existing disorder in big projects.
The provision of contract issued by ADB has violated the right of profession of Nepalese people and government has deviated from its responsibility of protecting this right.
While talking the contract, Nepalese contractors have made 87 km two lane road and they are also efficient to make four lane road. It is foolish to think that after building four lane road Nepal gets a lot of income but Nepal has to pay loan for a long time.
The government are changing time to time but loan taken from foreign country is nation's loan and government should pay for it. The tendency of taking loan in whatever condition is not good for the country's welfare. Because loan amount will be taken back by foreign countries and Nepal does not get result as thought which makes our future dark.
While talking about only that contract, it does not mention in ADB's procurement guideline that it is not necessary 40% experience for JV Partner except complicated construction work but while issuing contract in Nepal they include work in complicated nature so that Nepalese construction businessmen can not participate in the contract, which is questionable.
We import all necessary things like salt, oil and dal and most of country's efficient people go abroad for work. But we invite businessmen from foreign countries to even build road which is very shameful thing for the communist government which has 2/3rd majority.
It is true that we can not make efficient all construction business companies of Nepal but it is bad to oust those companies by creating unnecessary obstacles and provision. By this way, how can we be self dependent, and nation's step to stop national's businessmen by bringing unnecessary provision is really pathetic.
Speaking the truth, in the name of ICB member billions of rupees have gone to foreign countries by providing photocopies of foreign companies.
If dispute emerges with those companies, it is sure to spend millions of rupees in dispute settlement and legal procedure.
Obviously, ADB has not motive of creating obstacle of development of the country to which it has provided loan for the development of the country.
Prime minister does not have wish also to see as Met contractor to Nepal's construction businessmen. Construction businessmen is country's heart in construction sector. If they are discouraged and harassed without any reason, it leads nation towards darkness.
In JV Partner package, Nepalese construction businessmen maintain efficiency if any problem arises but when one company is entrusted and if it cheats, all construction work becomes unsuccessful.
Regarding construction work, Nepalese have skill in road and drinking water. In that case, turn over is enough but to demand similar nature experience is totally bad intention. Though turn over is measured on the basis of investment, experience is equal of all partner. This is positive for Nepal. But to demand 40% similar nature experience from Nepalese JV by ADB is to make aloof Nepalese.
If we can make country independent in construction business by providing normal facility, it would provide great benefit. On the one hand right honorable Prime minister have forwarded the concept of prosperous Nepal but on the other hand Nepalese take loan and foreigners take back the amount of loan, Nepalese not taking chance of competing in Nepal, defining skill of Nepalese Construction businessmen as PT contractor or mate. It is anti nationalism and inability in the name of development, all should pay attention on it.